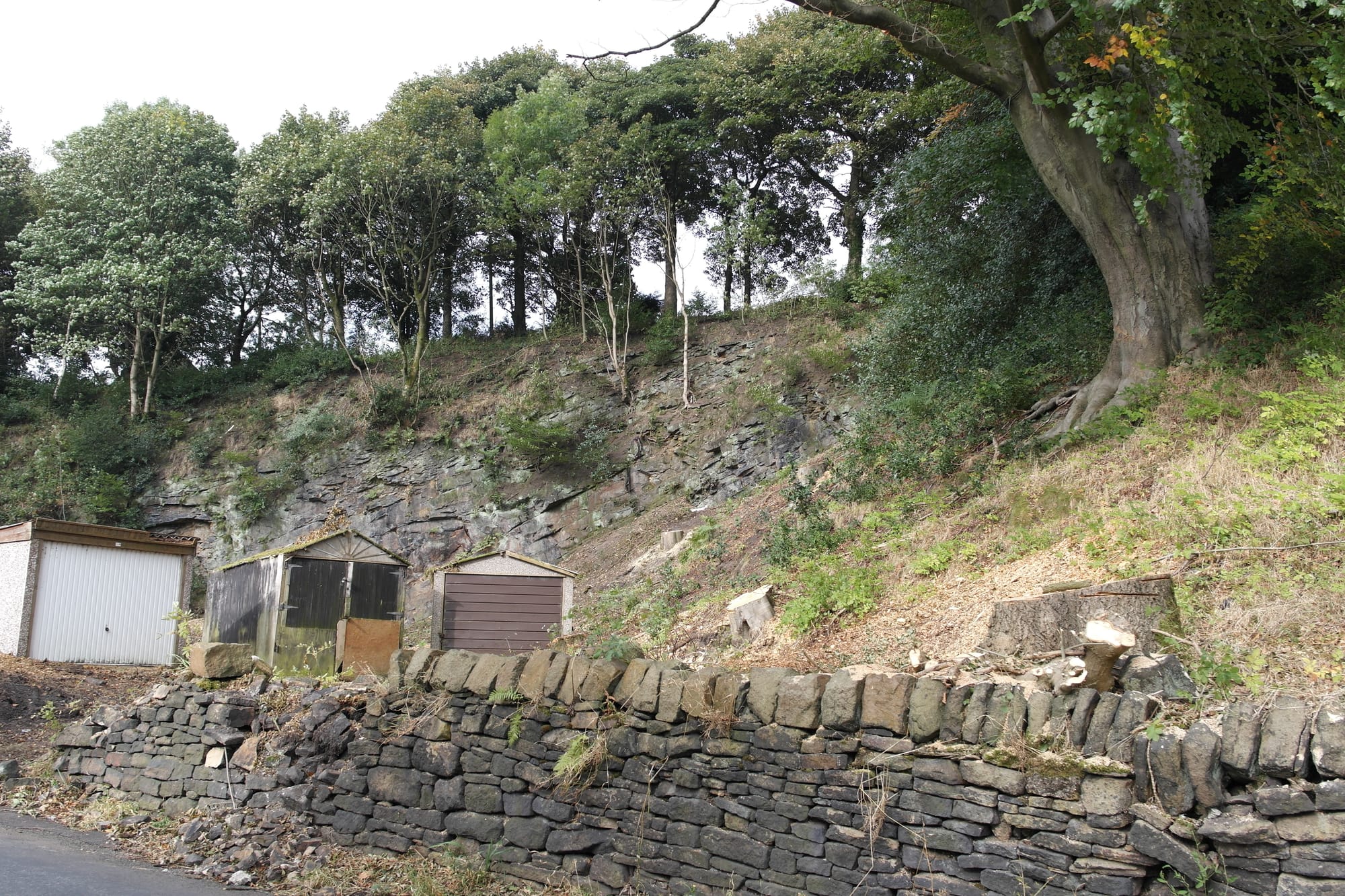 The site was a former dilapidated garage site located within the Greater Manchester Green Belt at the entrance to Dobcross Conservation area.
By engaging with the Council Planning Officers we were able to demonstrate that the site of the garages was a previously developed site within the Green Belt and the principle of its redevelopment was an exception to Green Belt policy. It was also argued to be a sustainable form of development located close to public transport and key services.
In terms of Green Belt, the principle of the development was considered acceptable providing that the development would not have a greater impact on the openness of the green belt and the purpose of including land within it than the existing development. As it was an outline application issues of openness was reserved for consideration through the reserved matters application.
A Reserved Matters application was subsequently submitted for 5 houses. It was determined that the five houses harmed openness and as such is inappropriate development, but considered that there were 'very special circumstances' to justify the development.
The Officer's report states:
"The proposed development would provide 5 homes within the Borough. The erection and occupation of the proposed development would have economic and social benefits. These include the provision of direct and indirect jobs and meeting acute housing need in the Borough and housing need of the areas residents. It would also produce additional NewHomes Bonus revenue and Council Tax receipts, both of which are vital to ensure various Council services are funded properly.
Given the limited impact on the openness of the Green Belt, by virtue of its unique siting within an enclave, and the benefits associated with the re-development of the site, cumulatively, it is considered that 'very special circumstances' existing which would outweigh the limited harm to the Green Belt, in accordance with Paragraph 89 of the NPPF and Policy 22 of the Development Plan. Therefore, the proposed development is acceptable in principle, subject to the site being within a sustainable location."
Work has started on the development and we look forward to seeing the completed scheme.