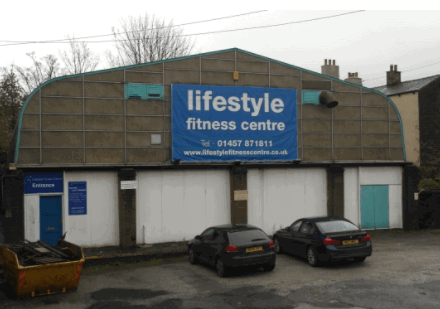 Lifestyle Fitness Centre was formerly the Clearspan Social Club belonging to the neighbouring factory. It is located in the village of Greenfield, close to the Tesco supermarket, the Kingfisher public house and restaurant, The Wellington public house, Hilton Motors and a pizza shop. It is within a couple of minutes walk from bus stops with Greenfield train station about five minutes walk away. To the south of the car park entrance is the former Toll House, a recently extended Grade II Listed Building built in 1820.
Unfortunately the gym closed a couple of years earlier following storm damage and the building remained empty.
The proposal was to convert the building into a smaller gym with separate units occupied as a cafe, retail units and offices.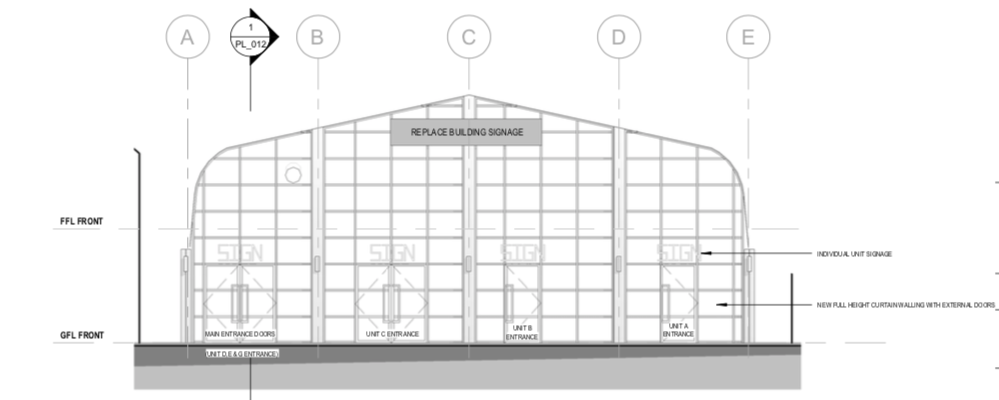 Externally, the building was to be improved with panels replacing the discoloured cladding.
The Council fully supported the scheme as it was a sustainable form of development that brought significant community benefit. It also didn't have any impact on the setting of the Listed Building.